Overview of 2011: Best & Worst Movies
I'm going to start a series of blog posts about the highlights of my 2011 such as favorite books, music, movies, events, and celebrities I talked with. Let's start with movies!
Top Favorite 5 movies I saw that we were released in theaters in 2011
1.) Hugo (November)
2.) Super 8 (June)
3.) Captain America (July)
4.) The Adventures of Tintin (December)
5.) Midnight in Paris (May)
I tried to do a top 10 but after 5 it just became fillers.
Other movies I fell in love with this year but were not released in 2011
1.) Tangled (2010)
2.) Before Sunrise (1995)
3.) Before Sunset (2004)
Top 5 Worst Movies of 2011
1.) Warhorse
2.) Sucker Punch
3.) Griff the Invisible
4.) Tinker Tailor Soldier Spy
5.) Immortals
And here is my complete list of movies I saw that were released in 2011:
January: -
February: -
March:
Sucker Punch
April:
Scream 4
May:
Thor
Midnight in Paris
X-men First Class
Pirates of the Caribbean
June:
Super 8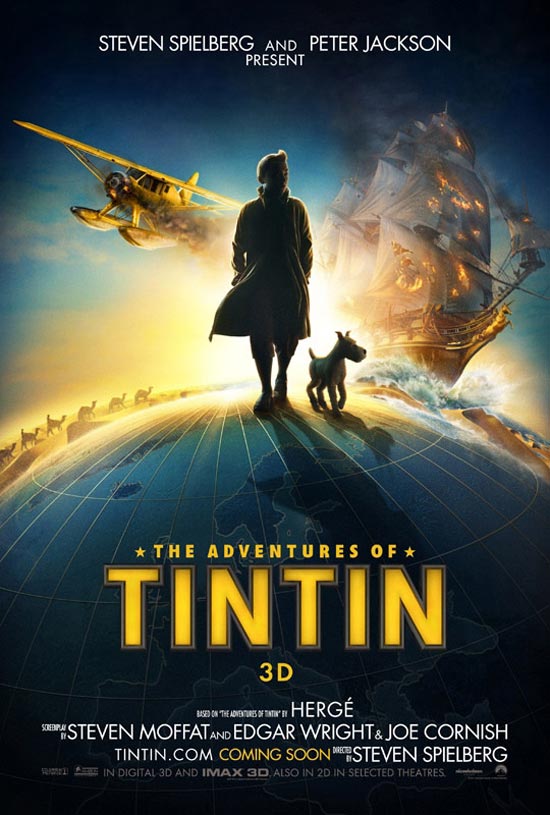 Bad Teacher
July:
Friends With Benefits
Captain America
Crazy, Stupid, Love
Cowboys & Aliens
The Devil's Double
August:
Rise of the Planet of the Apes
Final Destination 5
One Day
Conan the Barbarian
Griff the Invisable
September:
Warrior
Contagion
October:
Reel Steel
Margin Call
Puss in Boots
November:
Immortals
Hugo
Arthur Christmas
December:
Tinker, Tailor, Soilder, Spy
The Adventures of Tintin
Warhorse
Sherlock Holmes
The ones in italics were ones I thoroughly enjoyed. This list is not nearly as long as I hoped it would be! My goal for 2012 is to see a lot more movies, for my professional life and for my personal life.
To check out the collective lists my Daily BLAM! crew & I complied, follow these links!:
Top Ten Trailers Released in 2011