Jessy's Christmas Story
I invited my twitter followers to submit their Christmas stories again this year. I am continually honored and touched by the stories you guys have been sending me. For the first one, here is perhaps, my favorite of the ones I've received:
"If pop culture has taught me anything, it's that miracles are bound to happen anytime, anywhere during the holidays. And in 2001, that was the year that my biggest Christmas wish would come true.
On November 28, 2001 my dad was diagnosed with Stomach Cancer. It was really hard for our family because it was very unexpected. I was in 7th grade, and I didn't know how to accept it. I had always looked up to him, Especially around Christmas because we would decorate our house and our family tree together, but more importantly his birthday was on Christmas Eve.
Once December came around we weren't exactly in the Christmas spirit due to the fact that my dad was in and out of the hospital for Chemotherapy and the side effects he was experiencing. Around mid-December we received the news that he wasn't going to make it to Christmas. The doctors had told us he had about a week to live. The news hit us very hard. Especially me and my mom. I remember her crying and begging for another doctor's opinion. I also remember my dad being ok with what the doctors had told us. He just had one thing to say. "Let me go Home with my family." The one thing I remember the most is asking Santa, (whom I still believed in that year) that all I wanted for Christmas was my dad to get better. Being a kid at that age, and watching countless Christmas specials, I was hoping for a miracle. What happened the week after we were given the bad news, was nothing short of one.
During one of his last Chemo sessions, we decided to have most of his family from Mexico come up to celebrate his last birthday early. All my aunts, uncles, and cousins came up to celebrate and say goodbye. The night before the birthday party, we received a phone call from a different doctor who had a second opinion on my father's condition. He discovered that the tumors had reduced in size since his last chemotherapy session and if continued a stronger treatment, he would be healthy again. My mom broke down crying with tears of joy thanking him over and over. She told me and my father, including the rest of my family the good news and we did the exact same. All I knew was my Christmas wish came true.
Over the course of the next week my dad had shown much improvement on his health, and we celebrated his birthday on December 24th with his brothers, sisters, nieces and nephews.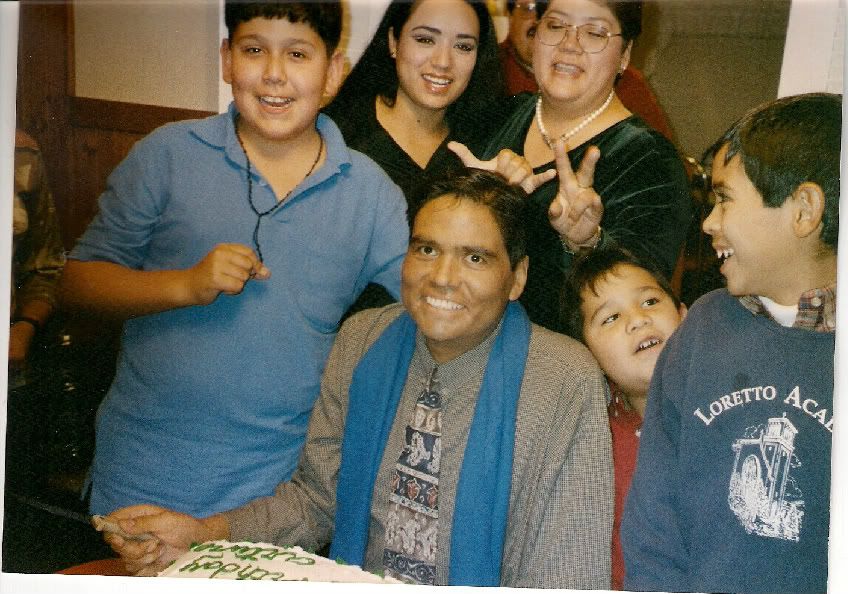 Since then his cancer has been in remission, and we celebrate his birthday every year with our friends and family. And since then, I have and always will believe in Christmas miracles."
Thank you SO MUCH to Jessy, @H3artlessSeph, for sharing this story.<3
If YOU have a story you want to send in, email me at zoe.gulliksen@dailybalm.com !